| | |
| --- | --- |
| H&nbsp | H |
| i&nbsp | e |
| g&nbsp | a |
| h&nbsp | d |
| l&nbsp | l |
| a&nbsp | i |
| n&nbsp | n |
| d&nbsp | e |
| e&nbsp | s |
| r&nbsp | |
---
---
Highlander
Highlights
---
Volume 3,2
---
In This Issue:
---
Highlander Highlights Staff
Editor-In Chief
Michael Capuano
Assistant Editor
Alex Wong
Sports Editor
Paul McDonald
Poetry Editor
Paul E. Germain
Advisor
Mr. Frank Russell
Writers
Sarah Ahmed, Jennifer Bregoli,

Michelle Freitas, Amanda Johanson,

Valerie Santiago
---
Thank You for visiting Highlander Highlights, the BEST High School Newspaper on the internet. Let us know what you think by dropping a line in the Guestbook.
Please send all submissions to The Editor.
---
This Site Last Updated: 4/5/98
---
Highlander Highlights is sponsored by: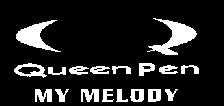 and